Today is the 10th anniversary of the most amazing wedding of Prince William to Catherine Elizabeth Middleton. I will never forget that I had a show at a school that day. What Moms schedule a show on the day of a royal wedding, not to mention THE royal wedding? I was so annoyed and packed my stuff up so fast so I could go home and watch it over and over. I was amazed at how quick it was, very efficient.
Kate's dress was so beautiful, everything really so perfect. William and Harry, both so handsome in their uniforms looked like they were out of a movie. After the wedding, it was on. These two are the most photogenic, interesting royals around and the fact that he will be the future King of England only ups the stakes. They are a picture perfect couple and I know the Royal Family has high hopes for all they can achieve.
Then, their precious George was born. I remember being at work with my little team and we were glued to the computers waiting for that little man to come out and announce the birth of the baby. Then waiting for them to come outside the Lindo Wing with George, Kate with her beautiful hair blown out and her simple blue dress, stomach still swollen like most Moms. We laughed at how smooth William was when they were leaving and he clicked the baby carrier into the car seat and drove away.
Then came Charlotte. Charlotte Elizabeth Diana-what a name to live up to. When they came out of the hospital, Kate in her pretty yellow silk dress, hair blown out and perfect makeup, William beaming at all the people. Someone posted a picture of what the other side of the street looked like-can you imagine living your life on that stage?
Charlotte was the most beautiful baby and the pictures of her christening were so sweet, their little family pushing her in her pretty pram with little George, wearing an outfit similar to his Father did when he was little peering into the pram-picture perfect.
Along the way, the expertly timed pictures released right before birthdays to give everyone a peek into their family, one picture more charming than the next. Kate has become an excellent photographer.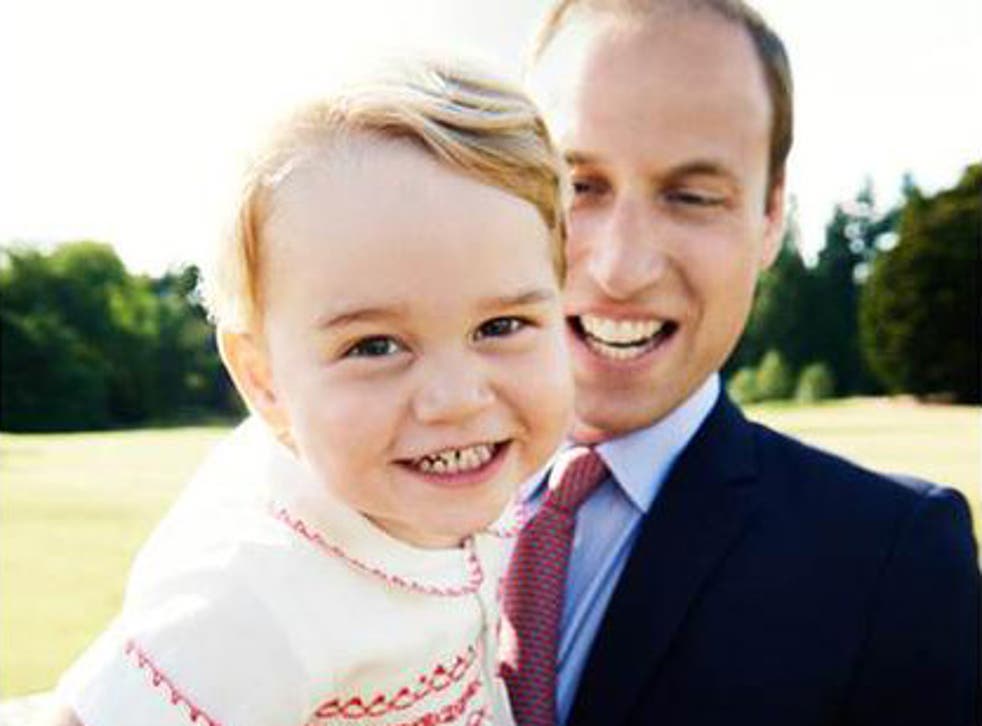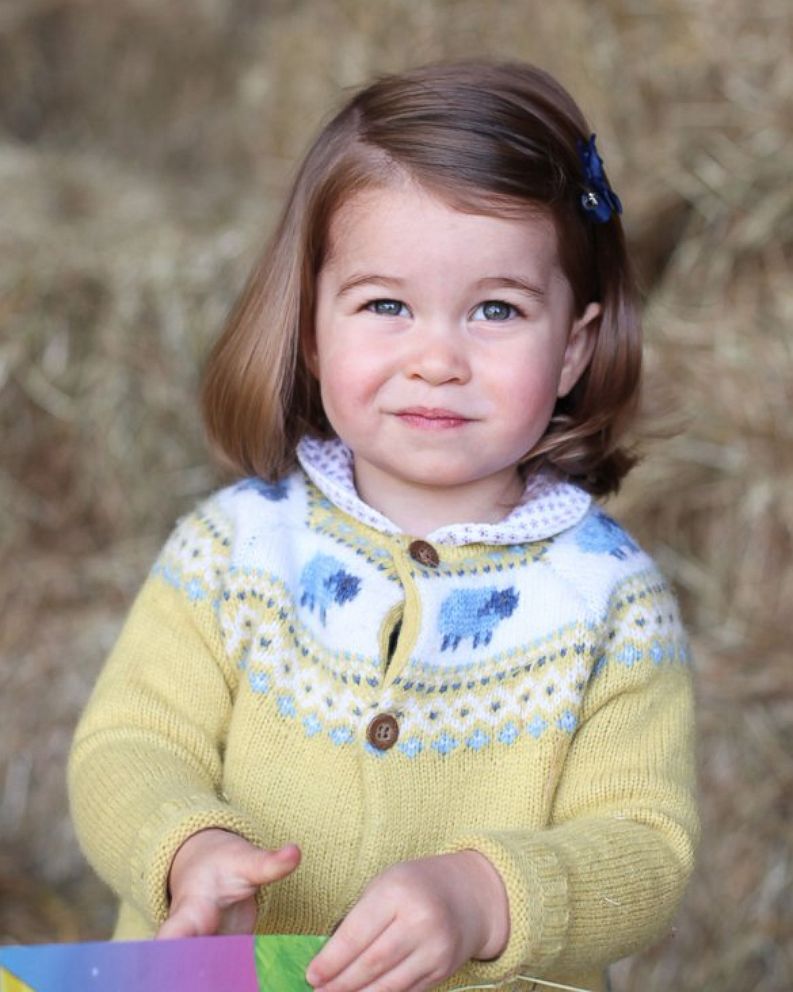 Next was Louis…poor Kate was sick while pregnant again and missed George's first day of school. The pictures from the day were adorable.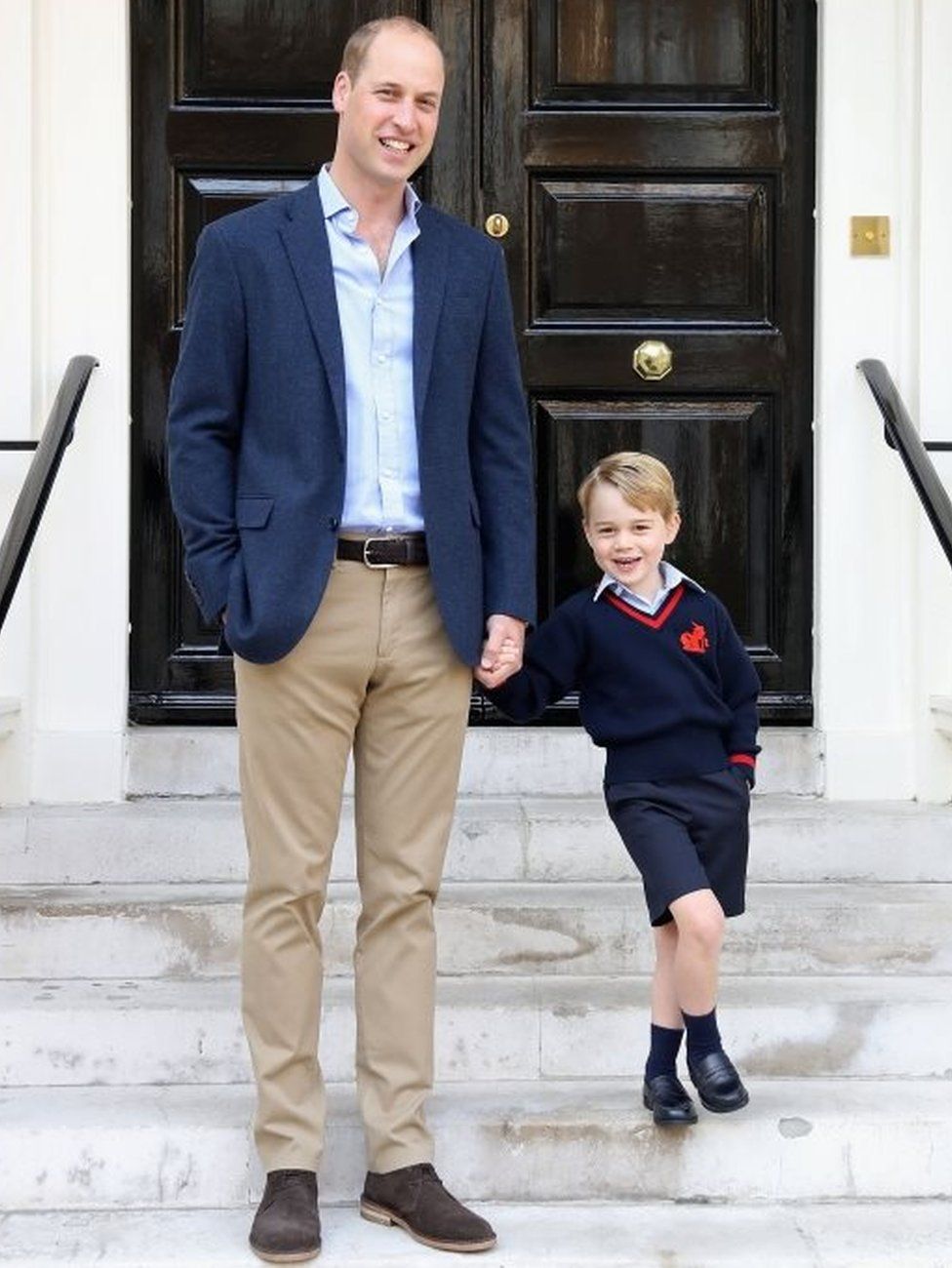 When Louis was born, Kate set world records and was out on the steps of the Lindo Wing mere hours later, looking coiffed and perfect. People were up in arms about this but my thinking was she had an easy birth and decided to get it over with super fast so she could get home and in her sweatpants.
And his Christening was a small family affair with a new Auntie in attendance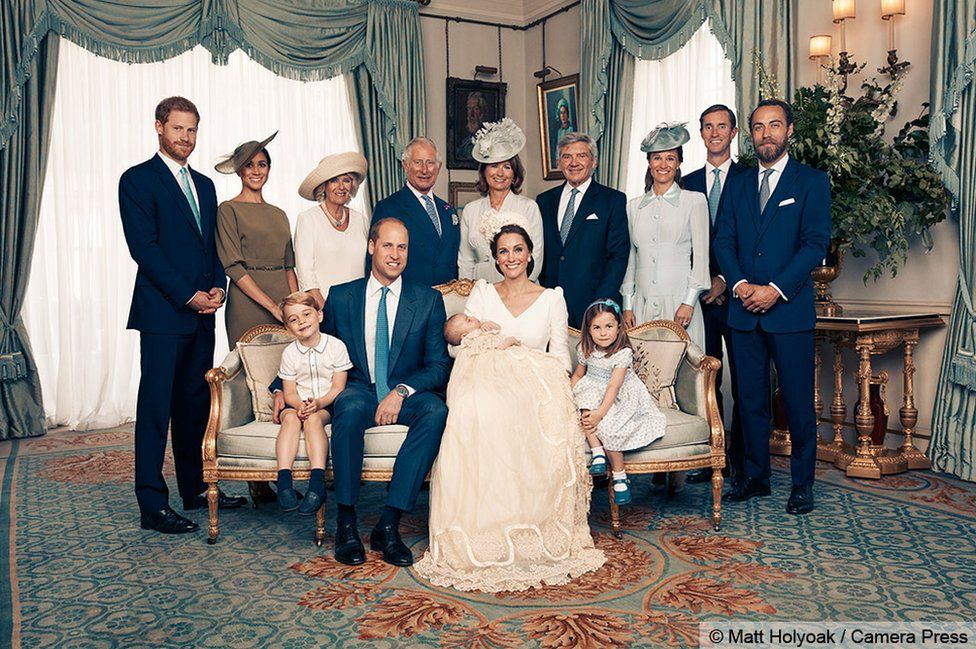 They keep out of sight for the most part, so when pictures get released, they spread like wildfire on all the media outlets…
They have the most beautiful family. I think some day William will make a terrific King and how lucky to have Kate by his side. I myself get such enjoyment watching them grow up. Today, they posted this video on their instagram page. It is amazing. Click here to see it.
Happy Anniversary to William and Kate!
XOXO, KP